with Customers
Our Total Solutions: We Put Our Customers at the Center of Everything We Do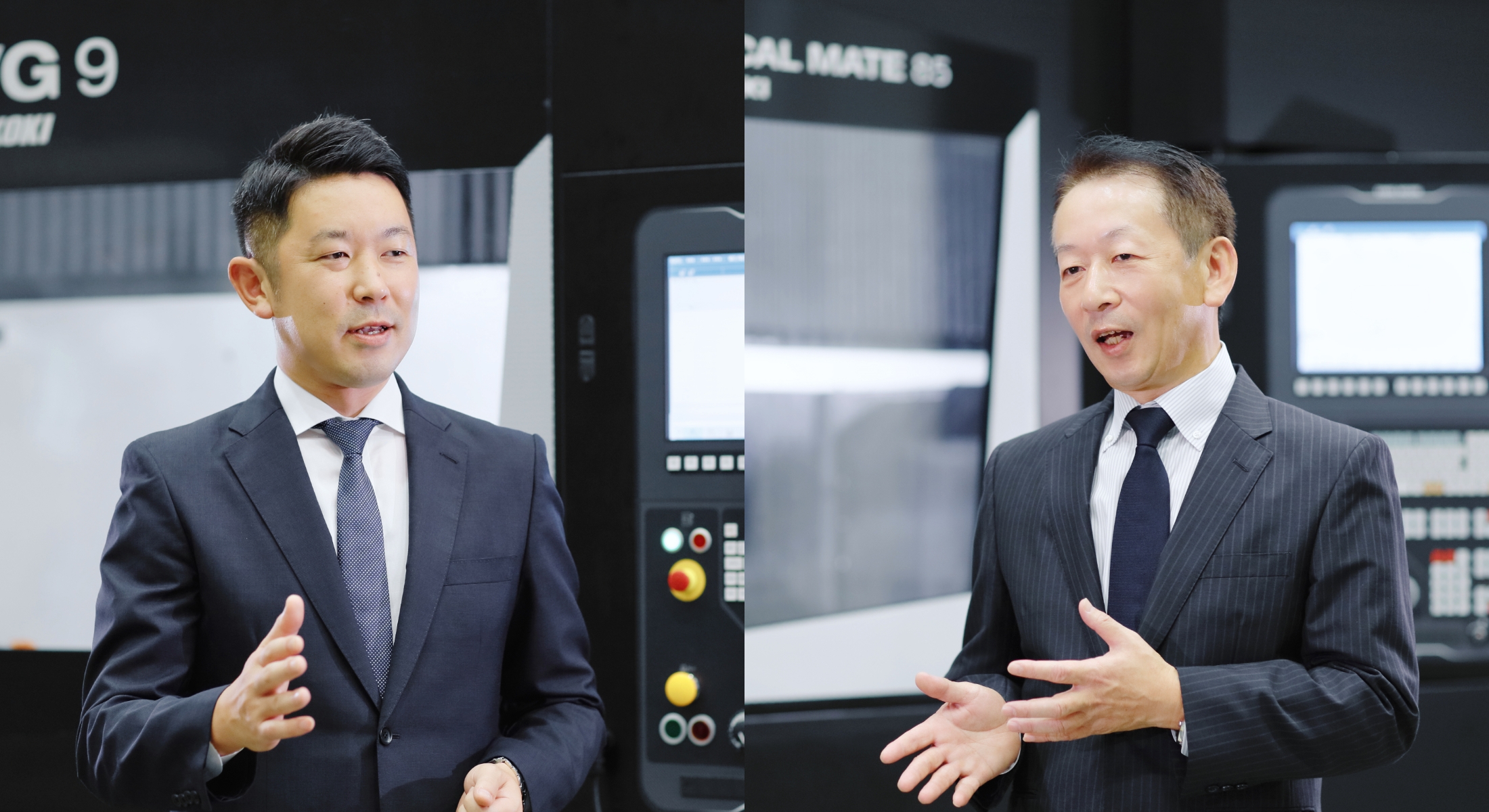 Approximately 95% of the grinding machines we make are built to order. From our diverse product group mainly consisting of vertical grinding machines, which we developed in 1989, we first select the optimal model for solving our customer's issues. We then customize the model by tuning the functions and adding peripheral devices like robots. In this way, we create a one-and-only special-purpose machine. What underlies this process is our unwavering motto since our establishment: Put our customers at the center of everything we do. From making proposals to providing after-sales service, we always put our customers first and provide customer-focused solutions.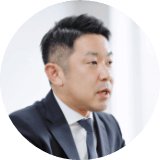 President
Tsuyoshi Watanabe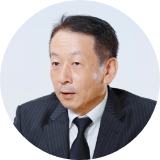 Vice President
Motohiro Tanahashi
Identifying and Meeting Customer Needs Thoroughly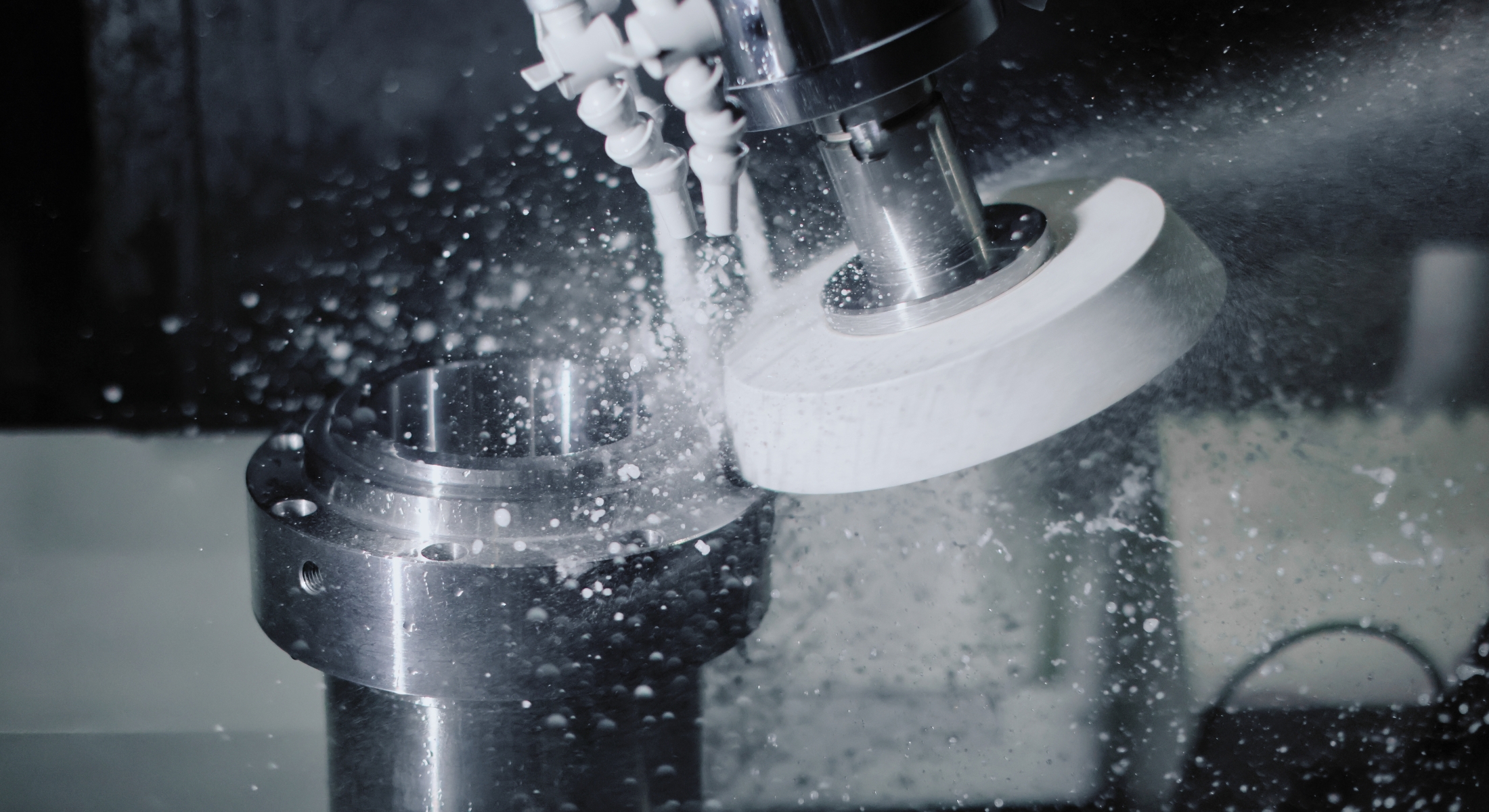 We manufacture grinding machines used for machining metal at an accuracy in the order of 1 μm (micrometer = 1/1000 mm). These machines are used to manufacture engine parts, bearings, and gears of aircrafts, automobiles, construction equipment, and industrial machines. They are, so to speak, "mother machines" used to create machines for performing various tasks. Since our establishment, we have been responding to the diverse needs of a wide range of domestic and overseas manufacturers.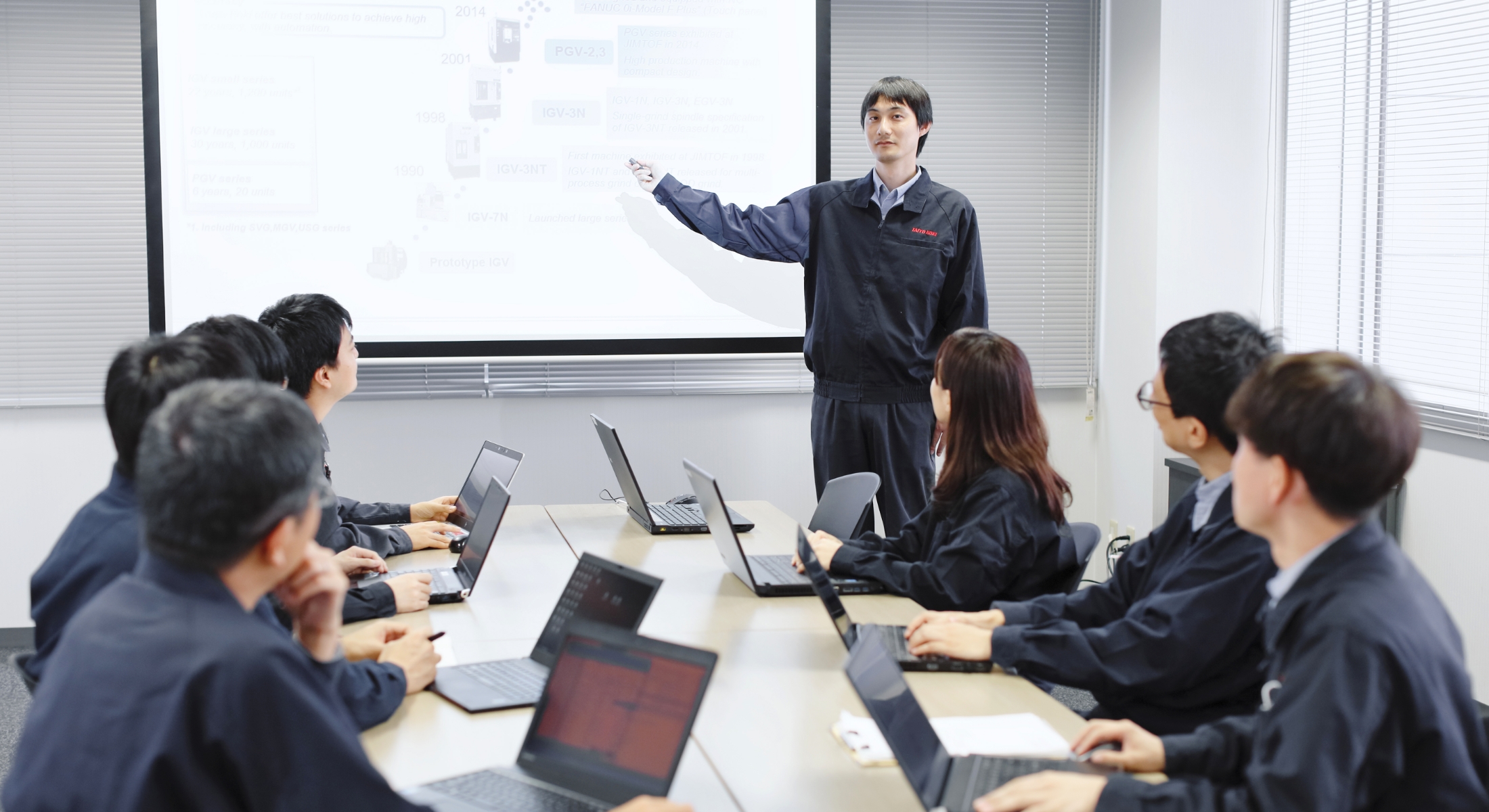 In addition to examining the materials to be machined and the machining methods, exploring the background of the needs for each machine is crucial in creating machines that satisfy customers. We ask our customers about their requests and then visit their production site to ask about their needs in further detail. Through such visits, we hear voices from the production site that are great hints for machine development, such as "We can't achieve the target precision level stably," "We actually want two grinding machines but we don't have enough space," "Our workpieces are heavy so it's hard work setting them on the grinding machine," and "We are constantly short-handed." After sharing such information across departments, we bring together our specialized knowledge and know-how to develop methods for solving our customer's issues and apply those methods to the machine design. This is why we are able to make unique proposals that go beyond common proposals and how we satisfy our customers, leading to repeated orders.
A Seamless Customer Experience from Proposals to After-sales Service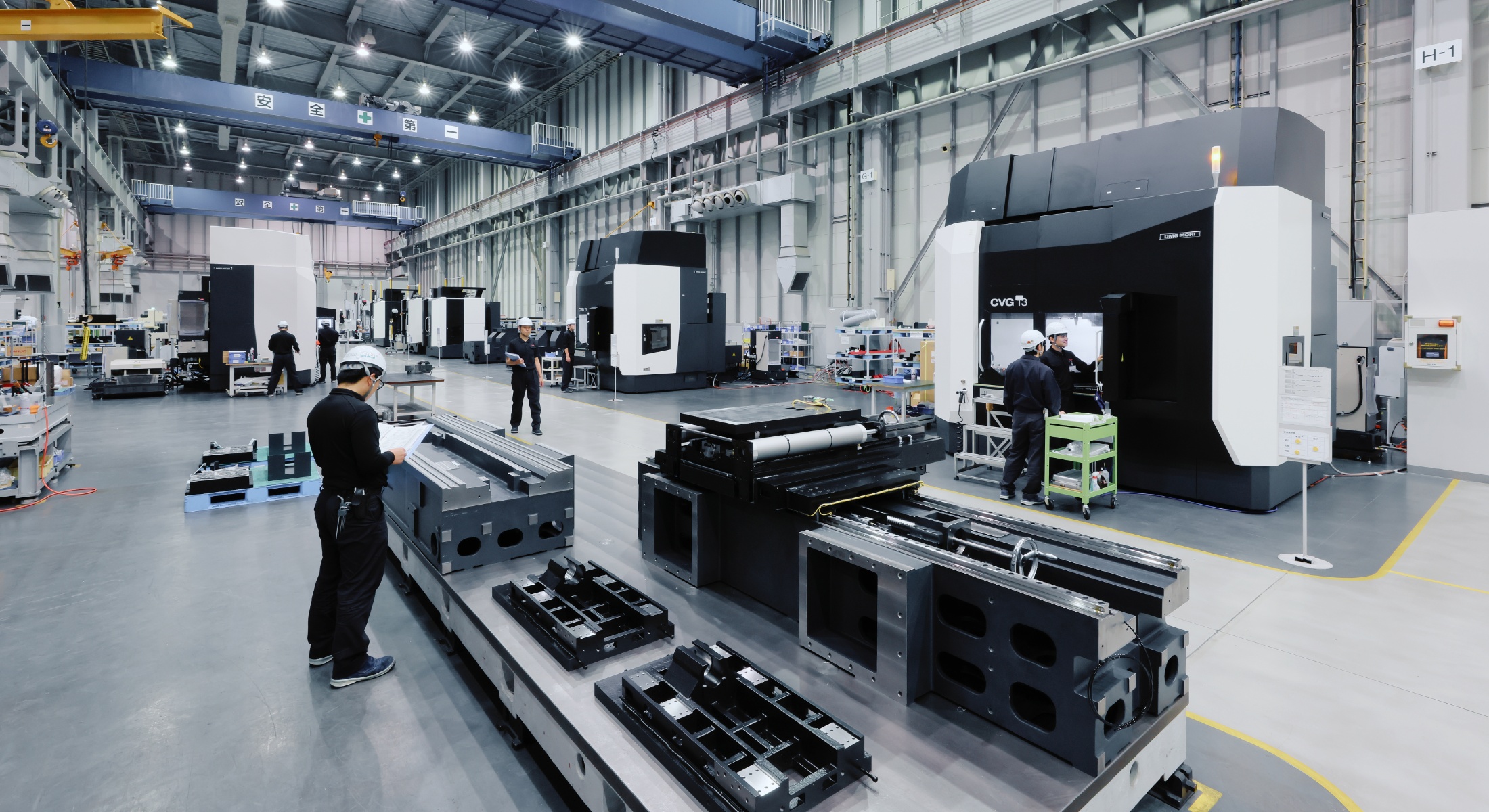 Located on a green, hilly terrain in Nagaoka City of Niigata Prefecture, our headquarters plant has no windows and the temperature inside is controlled with double shutters as well as a large air conditioner to enable us to pursue high precision in the order of 1 μm. We produce machines efficiently with speed since all steps are condensed at one location from machine design, electrical system design, procurement, machine assembly, quality control, to testing. Furthermore, we have been producing results steadily in solving difficult problems and developing new machines through close cross-departmental collaboration. We perform all steps at this plant up to the machining accuracy check witnessed by the customer after the machine is completed.
After shipping the machine, we install the machine at our customer's site, conduct tests again, and give the machine a test run. In other words, we hand over the machine to our customers at the point when the machine is ready to produce as soon as the customer turns it on. Following the delivery, we continuously provide after-sales service from maintenance work to making improvements as needed. In this way, we have earned the trust of our customers.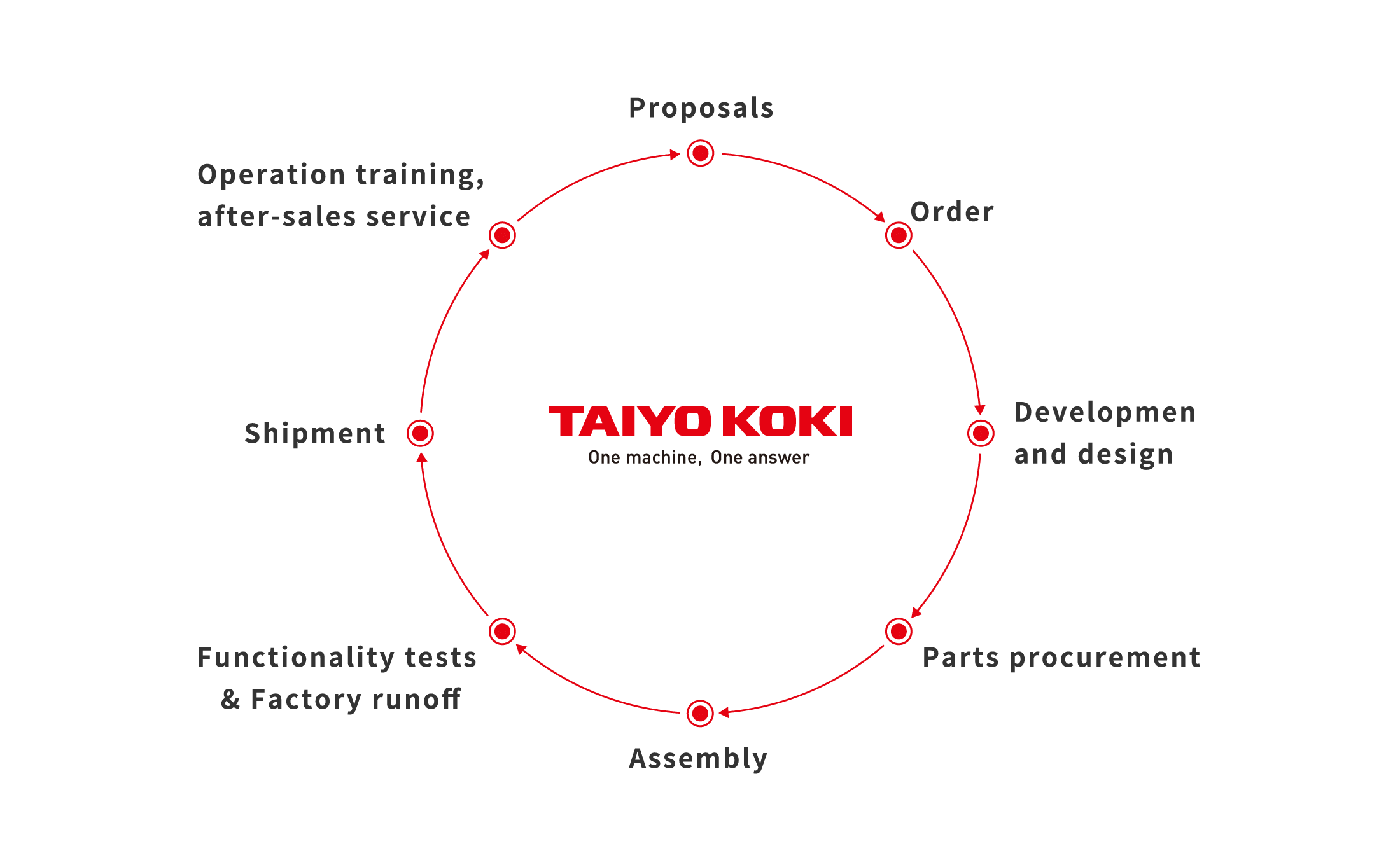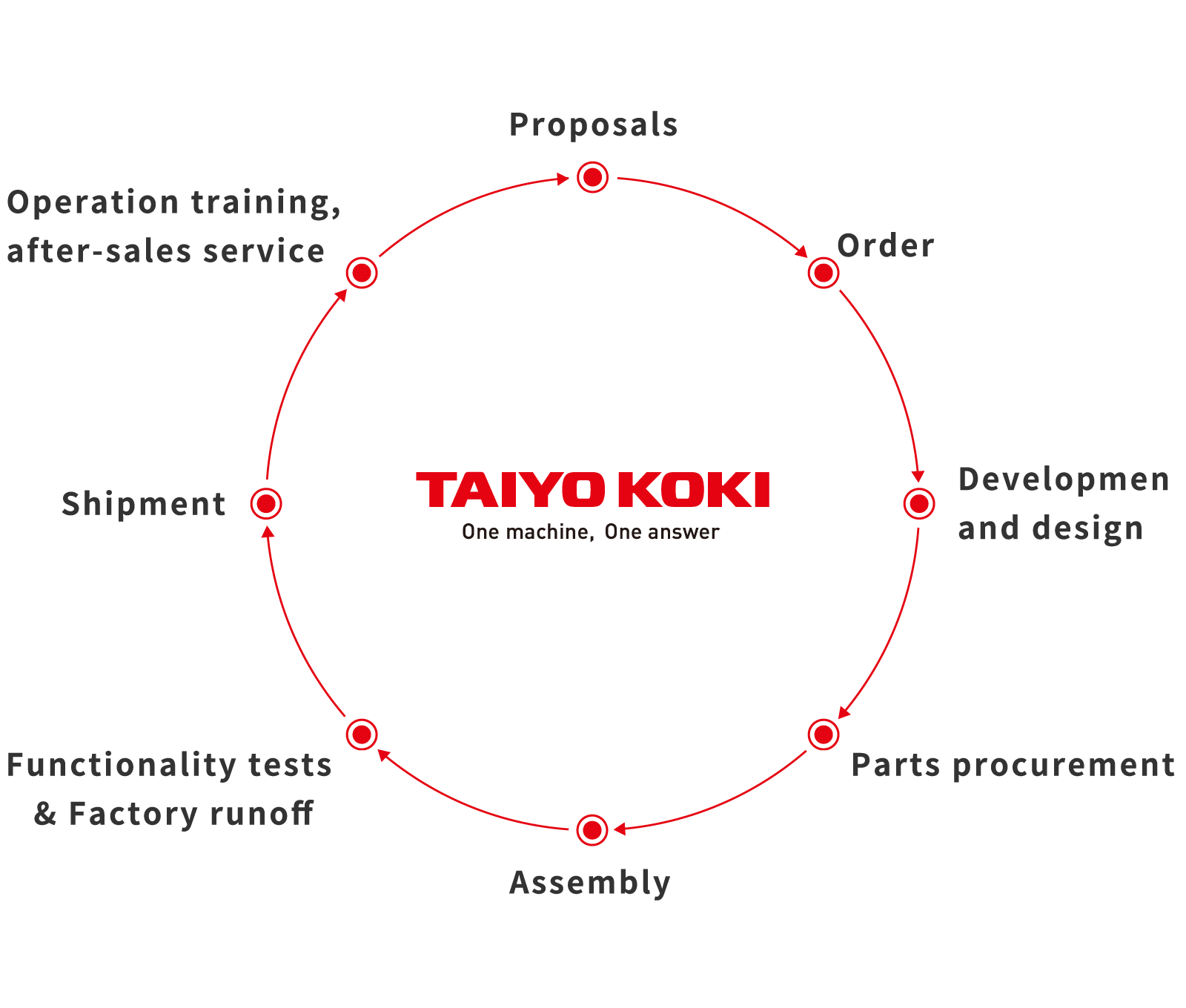 As the pace of technological innovations and changes in markets accelerates globally, production sites are facing the need to transform in order to respond to new innovations and changes. The level of demands related to precision and quality is getting higher and higher. These trends give us all the more reason to aspire to become a manufacturer that assists the growth of its customers with a seamless customer experience –– we will continue contributing to the evolution of manufacturing as we pursue our mission and fulfill our responsibility as a leading manufacturer of grinding machines.
Added Value Generated by TAIYO KOKI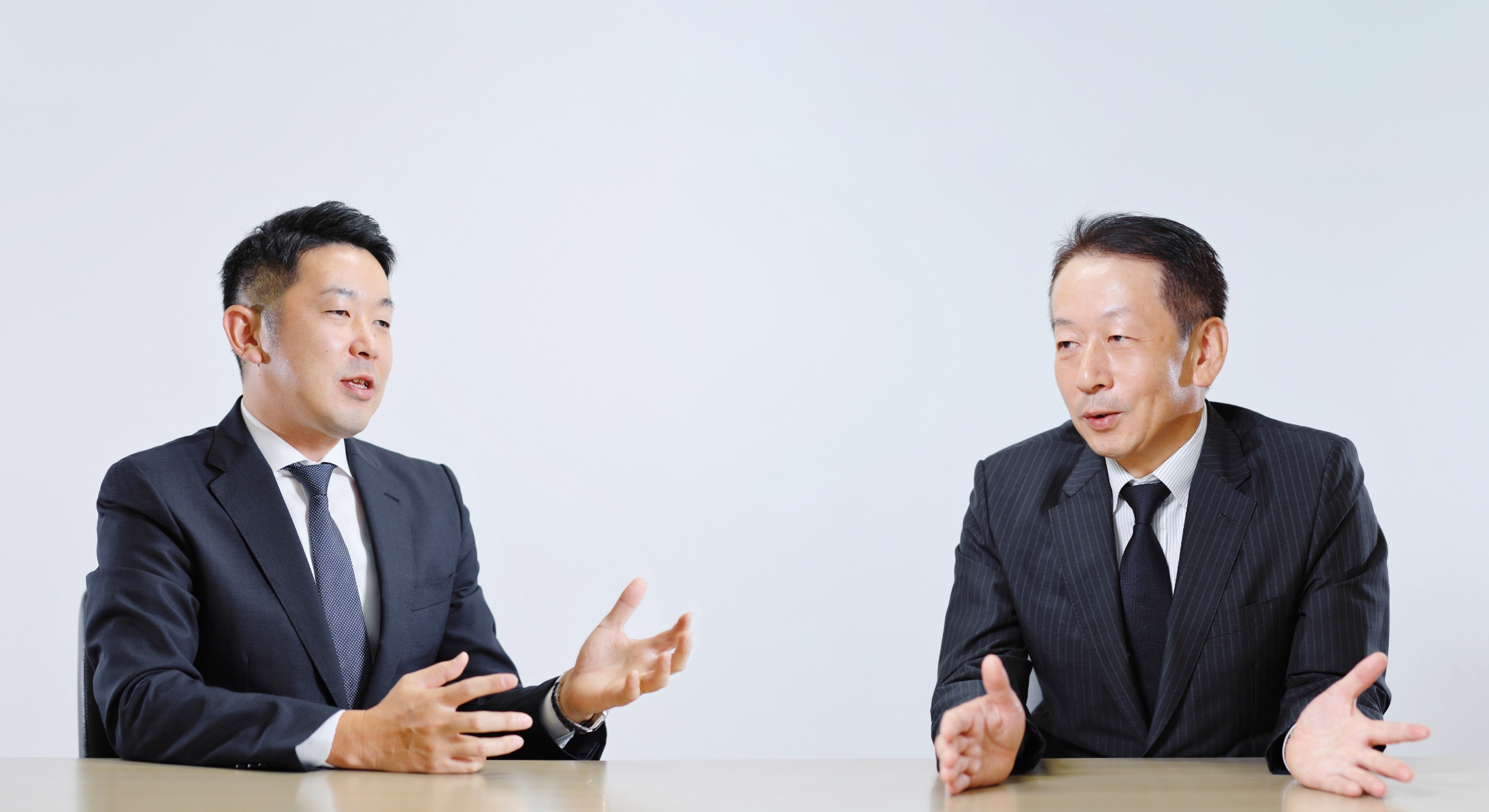 We never compromise in our effort to provide higher precision. When a customer is requesting a circularity of 3 μm, we aim at 1 μm. If the error tolerance is ±5 μm, we try to keep it within half of that range. Furthermore, going beyond common proposals, we are capable of making a wide range of unique proposals that lead to improving production efficiency, automation, and saving labor.
We have been providing a variety of machines with added value for improving work efficiency at the production site; for example, we developed a machine that enables multiple kinds of machining simultaneously requiring chucking* the workpiece only once and a machine equipped with an automation device for carrying workpieces in and carrying machined workpieces out. Such eagerness to create added value not only generates benefits that exceed the customer's investment, but also creates valuable opportunities for us to take on challenges, leading to mutual growth. We of course experience many failures during the development process and there are times when it takes an incredibly long time before we successfully produce results. Yet the experience gained by overcoming failures has turned into valuable assets. Our 35 years of history is built upon our efforts to identify and meet customer needs thoroughly and the numerous challenges we have taken on.
* Chucking: The process of securing a workpiece on a machine tool using a special jig.
Profile
Tsuyoshi Watanabe,
President
April 2001

Joins TAIYO KOKI.

April 2012

Appointed as Overseas Sales Manager.

June 2014

Appointed as Overseas Sales Manager & Director.

Oct. 2017

Appointed as Overseas Sales Manager & Managing Director.

July 2019

Appointed as President (current position).
Motohiro Tanahashi,
Vice President
Aug. 1986

Joins TAIYO KOKI.

Sep. 2002

Appointed as Deputy General Manager of the Development Division.

Jan. 2005

Appointed as Sales Manager.

June 2006

Appointed as Sales Manager & Director.

June 2014

Appointed as Sales Manager & Managing Director.

Oct. 2017

Appointed as Executive Director.

July 2019

Appointed as Vice President (current position).
* The information and job titles above are accurate as of Sep. 2020.
Contact Us
For more information,
please send an inquiry here.