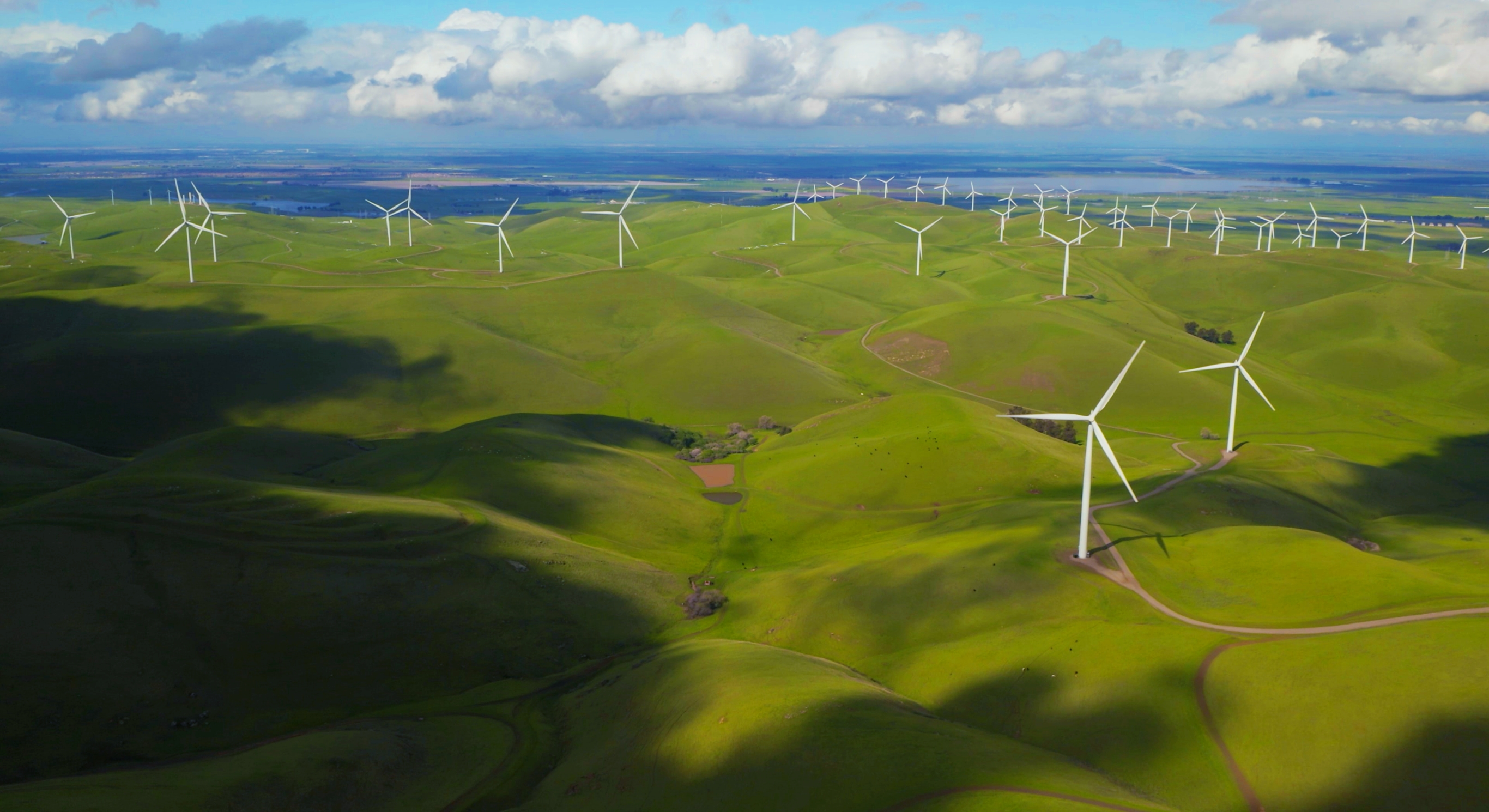 Contribution to SDGs
True prosperity, Hopeful future
with the Power of technology
Contribution to SDGs
True prosperity,
Hopeful future
with the Power
of technology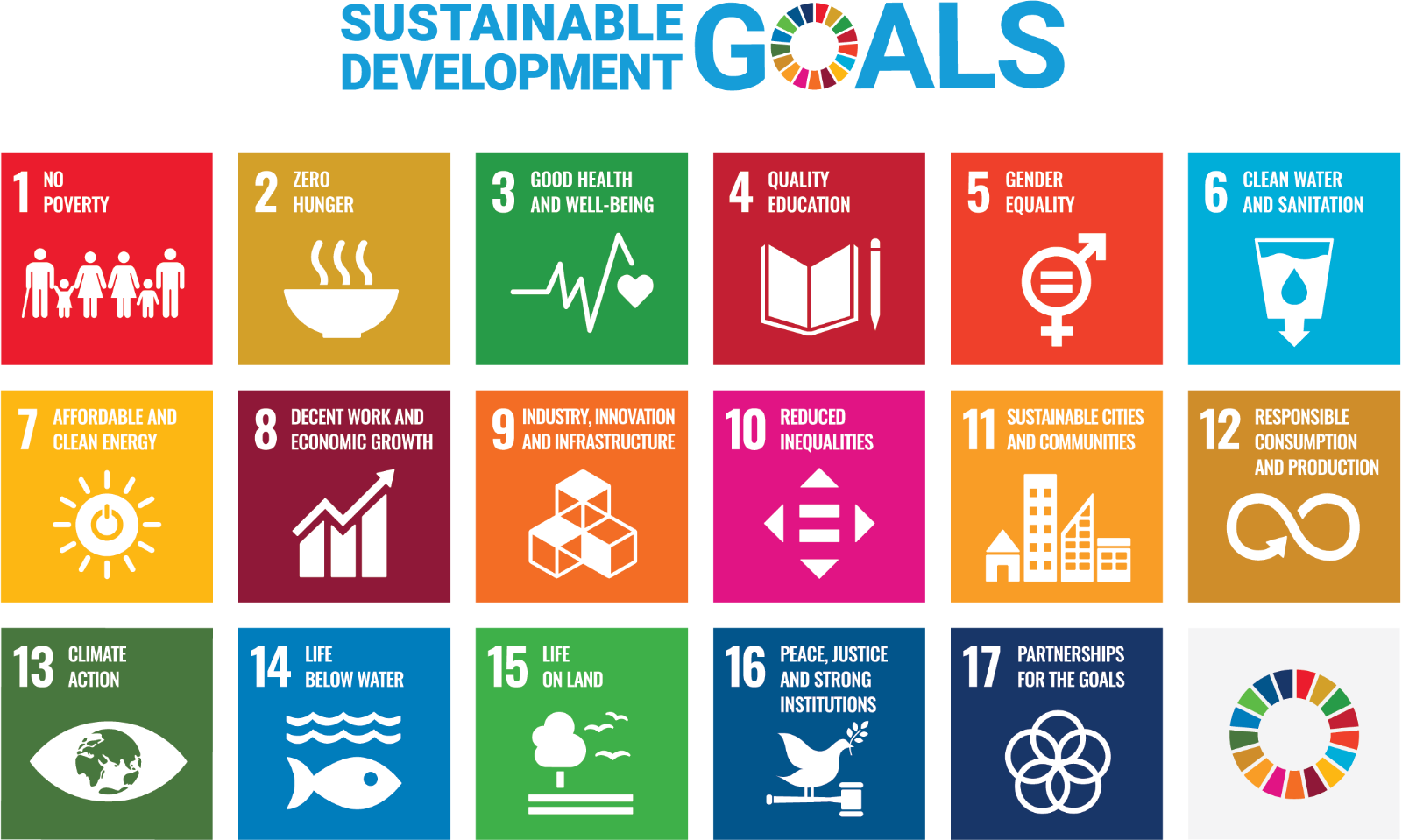 3 themes
For the achievement of a prosperous future, we set our goals for the following 3 categories.
1

The power of manufacturing

2

Together with local communities

3

Energy of every individual
1. The power of manufacturing
Development of grinding machine with an aim for a sustainable society
When we think about how we make use of our profession for a sustainable society, the core of its attempt is the technology that we have as a specialist of grinding.
TAIYO KOKI supports promotion of renewable energy by enabling high-accuracy grinding of bearing for wind power generator. It brings longer life and higher quality of the bearing, which also leads to reduction of scrap parts and preservation of resources. By fulfilling the needs for downsizing of machine, energy saving, process integration and automation, our product contributes to improving customer's production efficiency and reducing environmental burdens. We will continue to move forward toward Society 5.0 which brings in innovative technologies such as IoT and robots, and contribute to a better future with a belief in the power of manufacturing.
Quality improvement by controlling factory environment with its windowless structure, double shutters and large air conditioning system
Reducing loss of transportation and traveling by running entire process from designing to testing at one location
Continuous development of grinding machine with a wide range of variations such as compact type, multi-process type, high-production type, etc.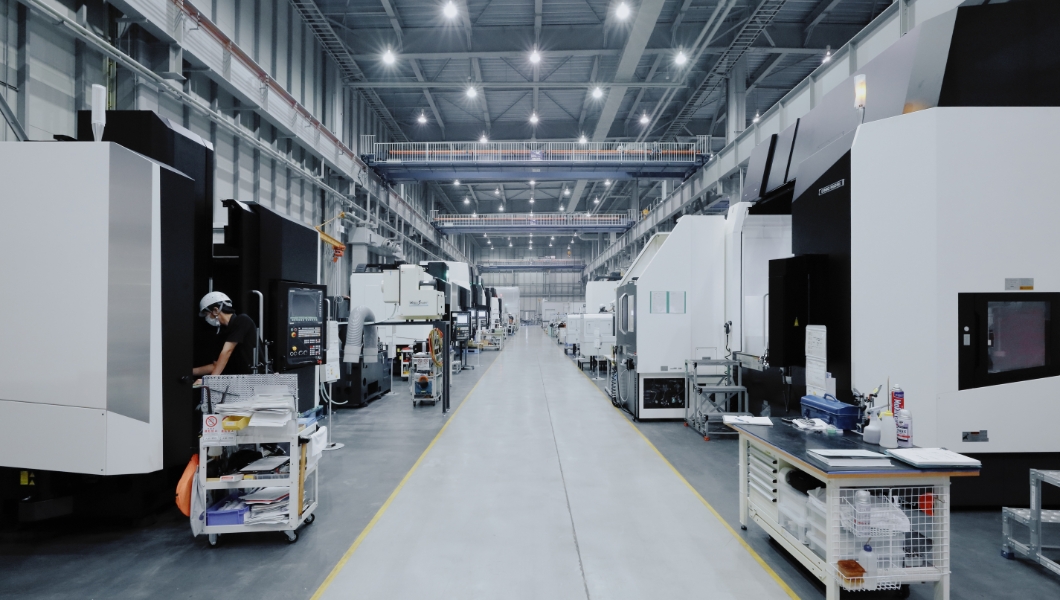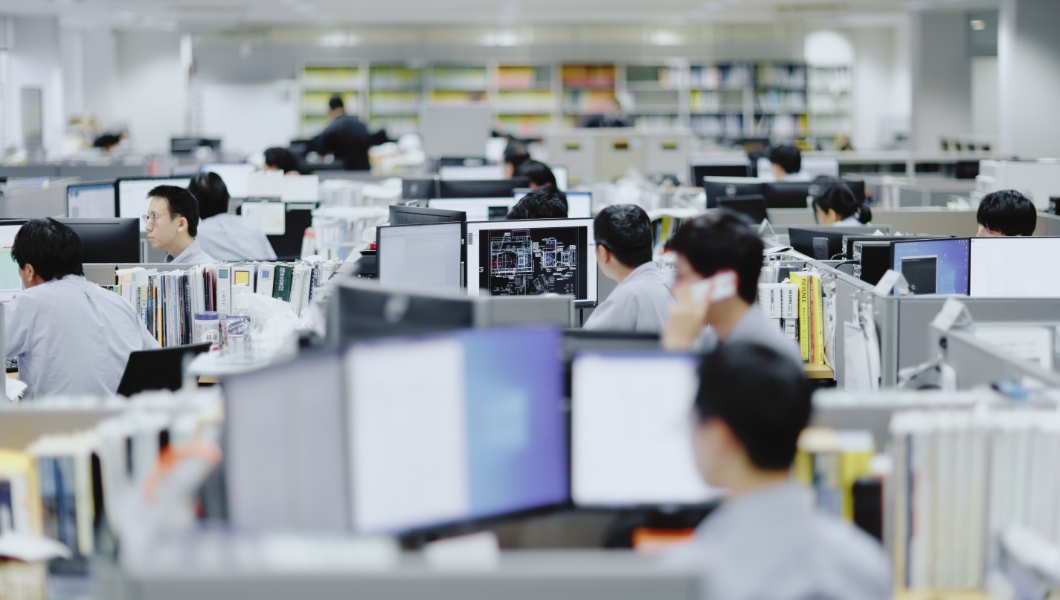 2. Together with local communities
Adopting electricity with zero CO2 emission
Surrounded by rich nature of Nagaoka City, the next step for us to take is protection of environment. To conserve this beautiful nature for the next generation, we have been putting our effort on energy saving and 3R inside the company, but in July 2021, we took one step forward to carbon neutral by shifting to electricity with zero CO2 emission.
However, in order to achieve SDGs, it is important to share the understanding and cooperate with all the communities around us including customers, suppliers, educational institutions and neighborhood. For this purpose, we will continue to hold factory tours for students and open up our factory to the neighborhood at our private exhibition. Also in 2021, we held workplace vaccination for COVID-19 together with other companies in this industrial complex. By being connected with local communities, we work together to ensure a sustainable future.
Factory tours for students on regular basis
Interaction with the neighborhood at yearly private exhibition
Strong alignment with suppliers
Adoption of electricity with zero CO2 emission
Workplace vaccination for COVID-19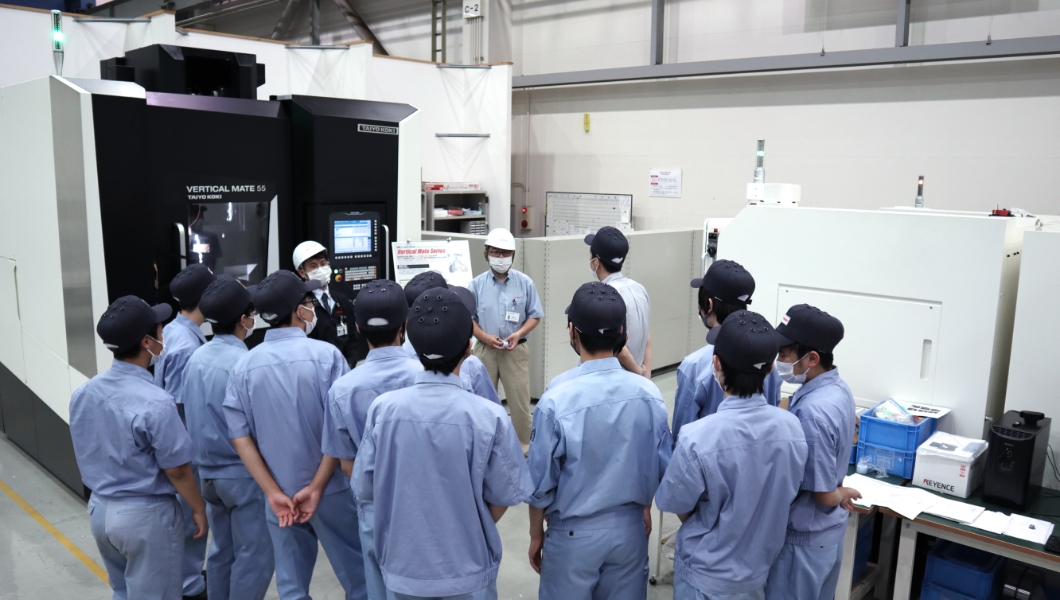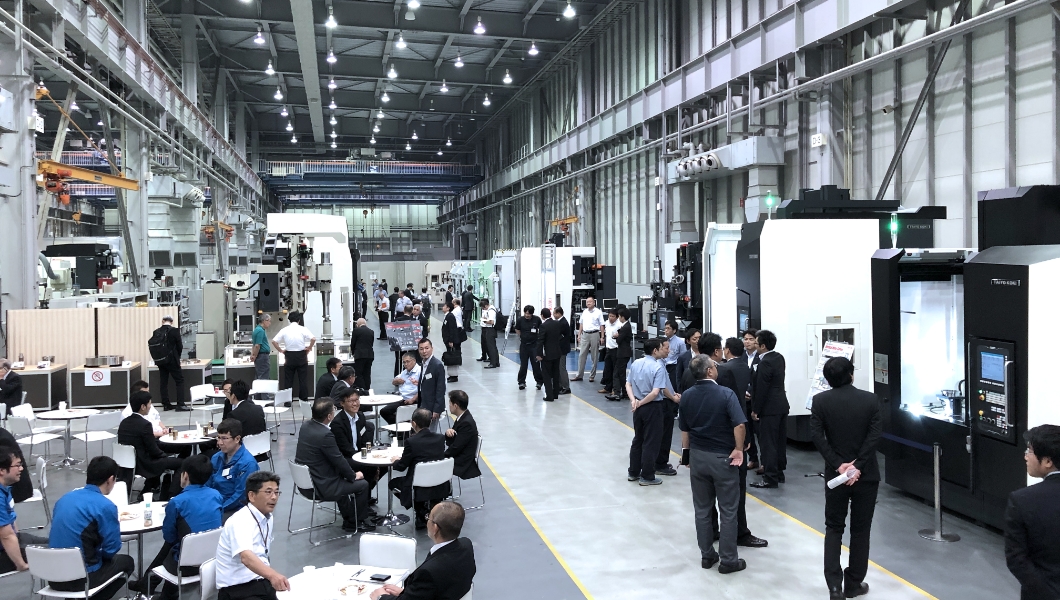 3. Energy of every individual
A lively working environment
Establishing a worthwhile place where every individual can work with joy, and creating employment opportunities is one of the targets of SDGs and also what we have been committed to. Promoting work-life balance, for example by adopting 12-hour interval system and recommending to take continuous paid vacations, is not only to protect employees' health and safety but also to motivate them and promote growth of all individuals, which ultimately leads the company to prosper.
TAIYO KOKI will give further encouragement to the young generation who will play a key role in pursuing SDGs in the future, and also to empowerment of women as well. We are determined to protect their rights by developing policies of compliance, equal pay for equal work, and by providing educational opportunities for all individuals to have chances for success. Training human resources for them to carry on the actions of creating a sustainable society in the future even after 2030, that is the next mission for us to complete.

Adoption of 12-hour interval system, promotion of continuous paid vacations and work-life balance such as childcare/eldercare leave
Setting of mental health consultation service, promotion of health checkup and its follow-up
Prevention of harassment by developing compliance policy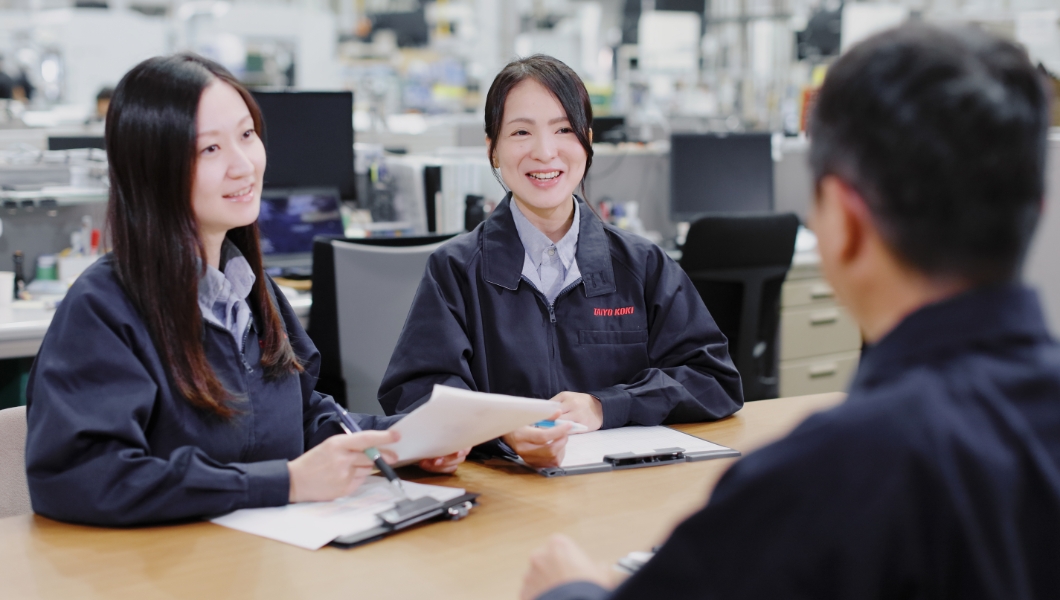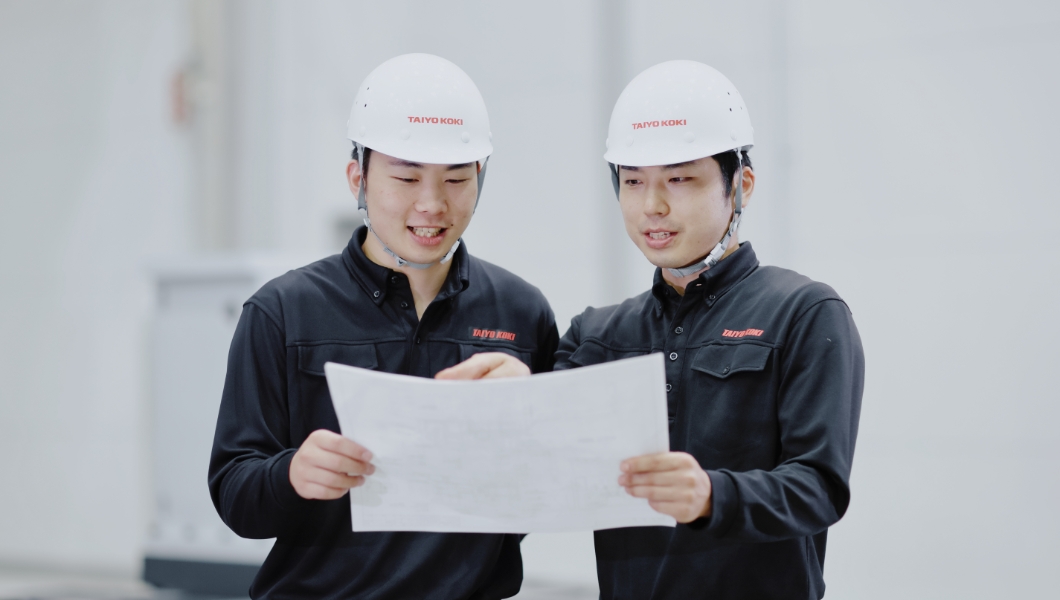 We create with a belief in our future.
Our effort to solve environmental and social issues with our technology and our contribution to a sustainable world – it may be a small step but we keep moving forward with our beliefs and with consistency. Having a sense of diversity as an important factor, we connect with customers and local communities and keep challenging new solutions. We believe, and we create for true prosperity and hopeful future.