Ultra-small Vertical Grinding Machine

USG-2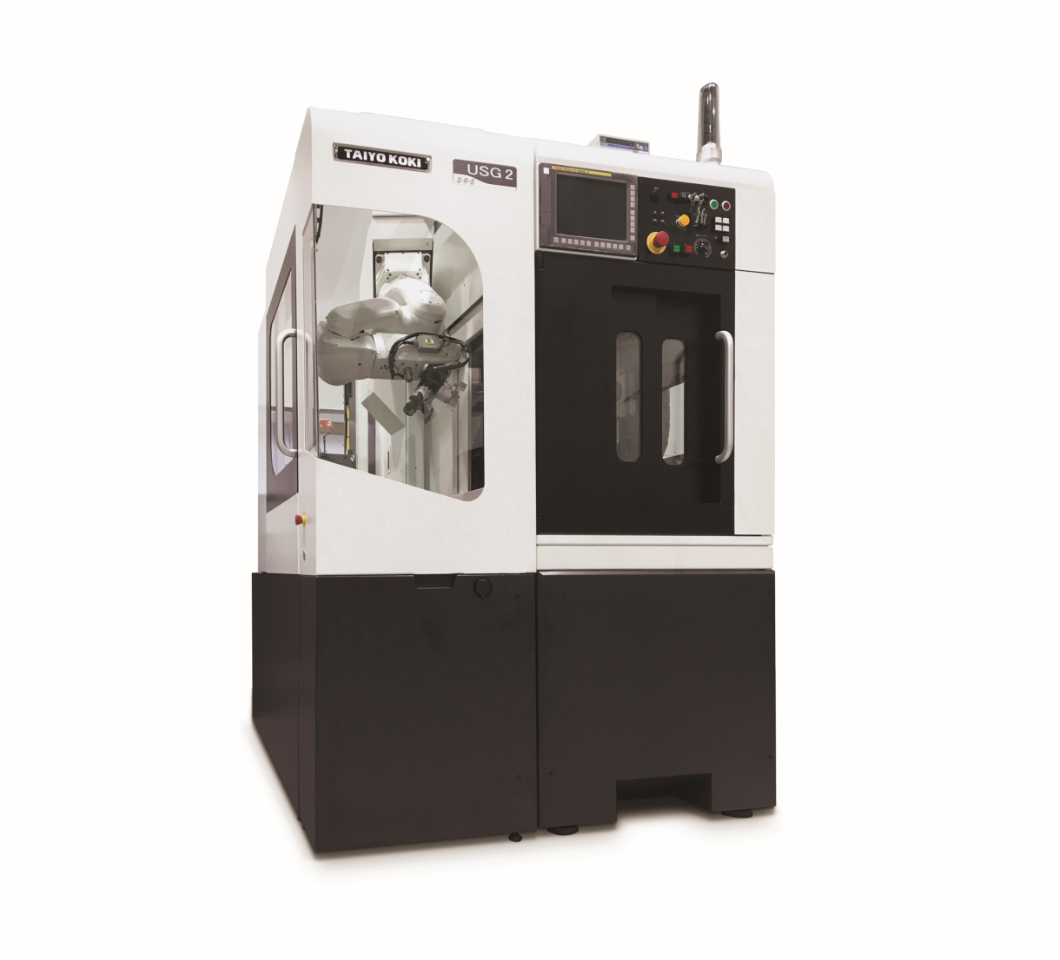 High-speed and high-accuracy grinding of non-circular workpiece

With machine width of 29.6in, it's a compact model pursuing space saving to the max.
Applicable for high-speed, high-accuracy grinding of non-circular workpiece. (CL-spec)
By combining ceiling-mounted robot and workpiece stocker, productivity is increased in a compact installation area.
Specification
Range of internal grinding diameter
ø100 mm(3.9 in)

Range of external grinding diameter
~ ø100 mm(3.9 in)

Grinding length
80 mm(3.1 in)

Work spindle swing
ø220 mm(8.6 in)

Workpiece height
230 mm(9.0 in)
[including fixture]
Max. loading weight on work table
200 kg(440 lb)
[including fixture]
Grinding spindle rotation speed
45,000min-1 or 75,000min-1
Floor space (W×D)
750 mm(29.6 in) × 3480 mm(137.1 in)

Highlights
High-speed/High-accuracy cam grinding 
CL-spec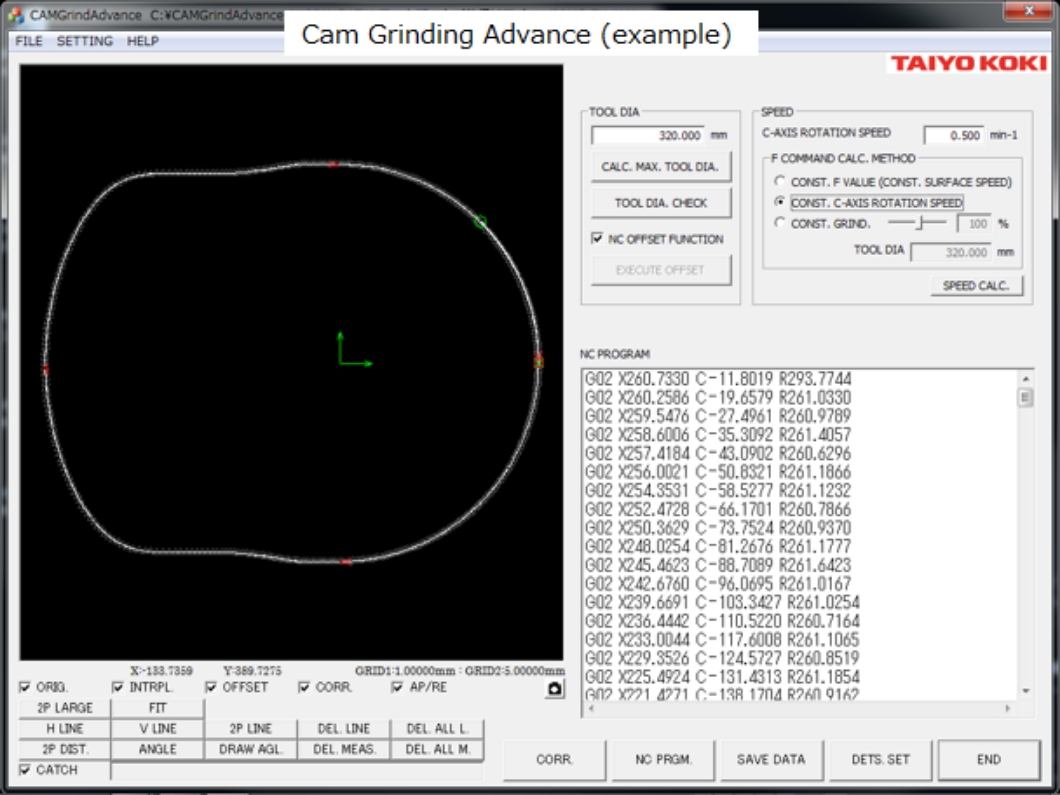 This model performs grinding of non-circular workpiece like cam ring at a higher speed by having thrust of X-axis liner motor which is 2.2 times bigger than conventional models. Machine width 750 mm is achieved by having a low center of gravity and floor space is reduced by 47%. Also grinding programs are easily made from CAD/CAM by a dedicated software.
SRS (Smart Robot System) 
Option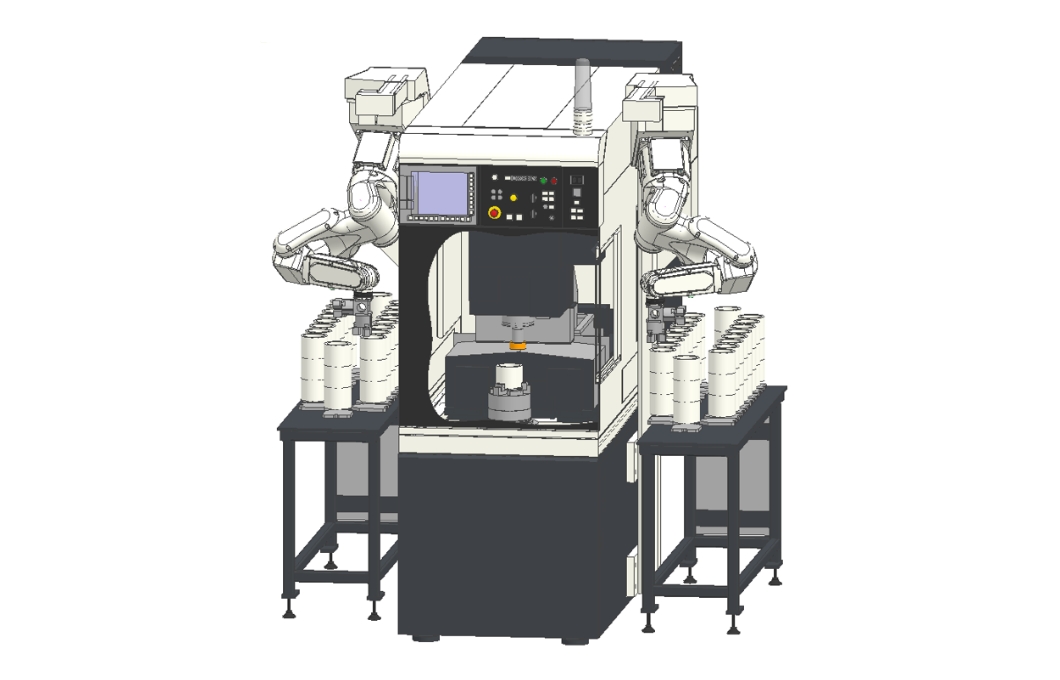 SRS (Smart Robot System) with ceiling-mounted robot on the side of the machine allows to efficiently use the bottom space of the robot, which realizes space saving of installation area in automation system. Robot can be placed either side of the machine, which is flexibly adopted for various production lines. It also secures operation area in front of the machine which allows to keep the same workability as a stand-alone machine.
There are members-only contents on this page.
You can download product catalogs if you become a member.
Contact Us
For more information,
please send an inquiry here.