Small-type Vertical Grinding Machine

IGV-3NT

Exhibited in showroom

Multi-process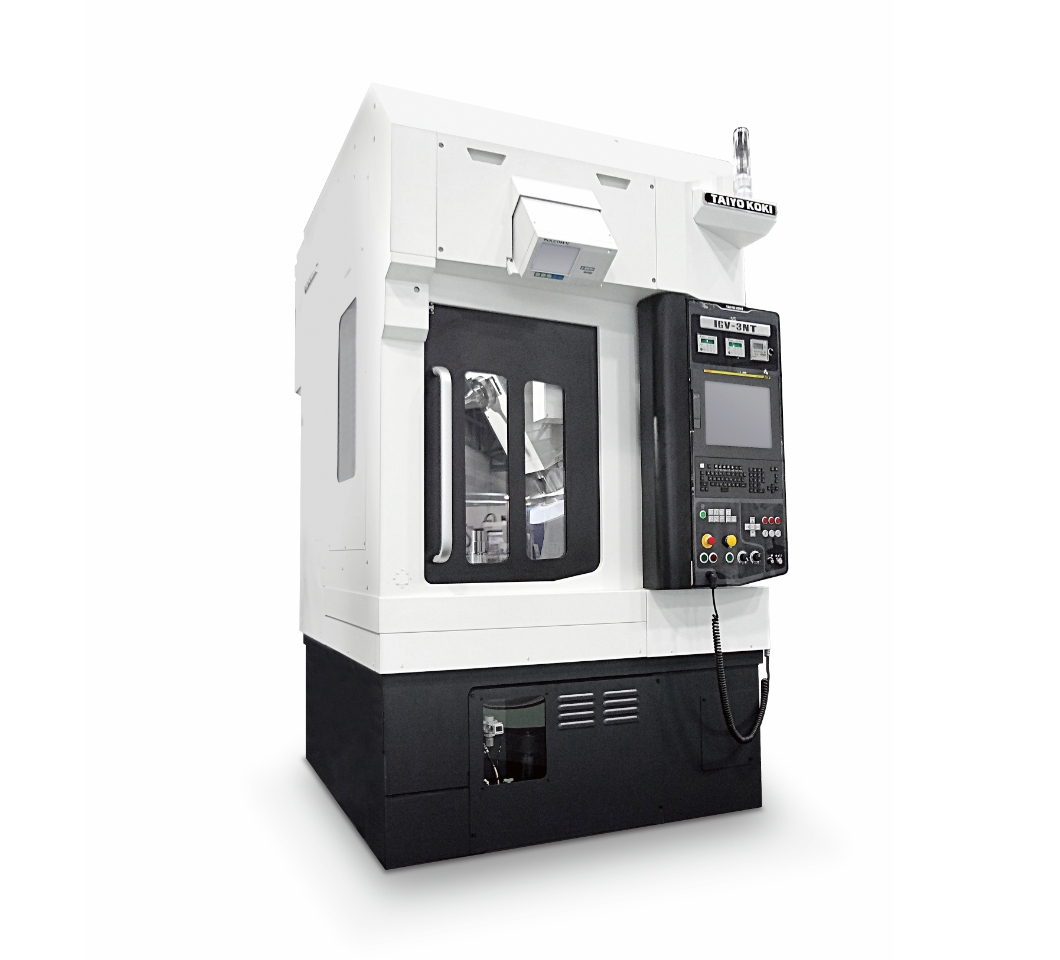 High-rigidity compact machine with multi-processing capability

Excellent operability and space saving by its vertical structure, and yet it performs multi-process grinding.
Floor space at standard spec : 1,570mm(61.9in) × 3,250mm(128.0in)
Specialized in high-accuracy and high-efficiency ID/OD/face grinding of mass-produced precision parts, and flexible for various market needs with extensive options including automation.
Specification
Range of internal grinding diameter
ø200 mm(7.8 in)

Range of external grinding diameter
ø200 mm(7.8 in)

Grinding length
150 mm(5.9 in)

Work spindle swing
ø300 mm(11.8 in)

Workpiece height
150 mm(5.9 in)
[including fixture]
Max. loading weight on work table
100 kg(220 lb)
[including fixture]
Grinding spindle rotation speed
45,000min-1 or
75,000min-1(Int.)
3,700min-1 (Ext.)
Floor space (W×D)
1,570 mm(61.9 in)×3,250 mm(128.0 in)

Highlights
Process integration by multi-process grinding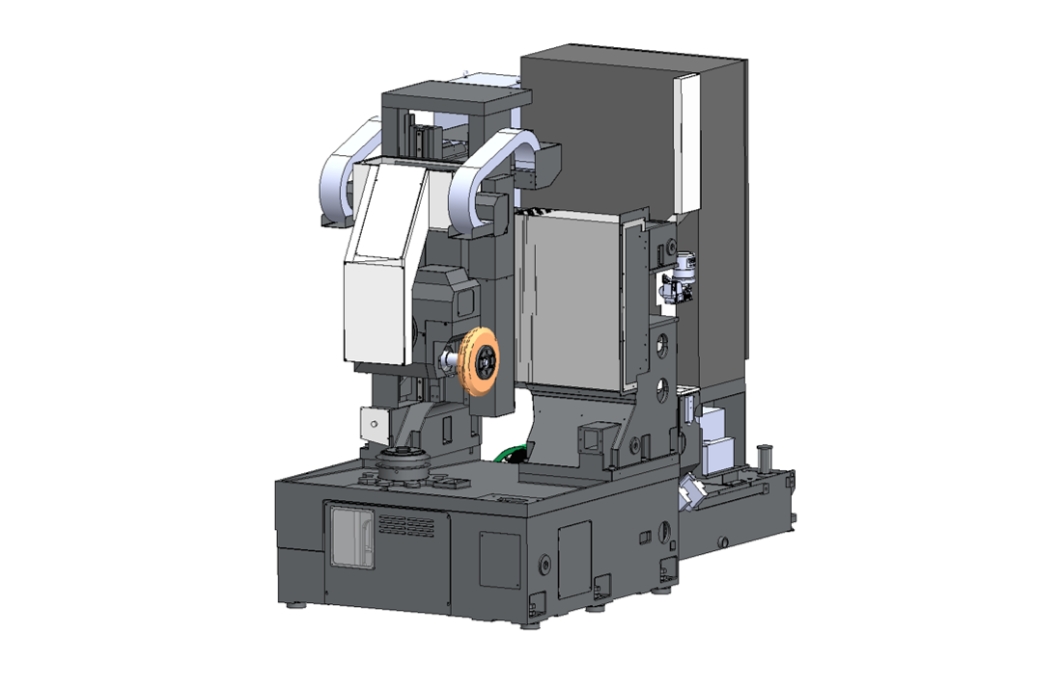 With internal and external grinding spindle equipped on a turret-type wheelhead as standard, grinding of ID, OD and face can be done in one-time chucking which achieves high accuracy of coaxiality, squareness, etc despite its compact design.
Peripheral equipments 
Option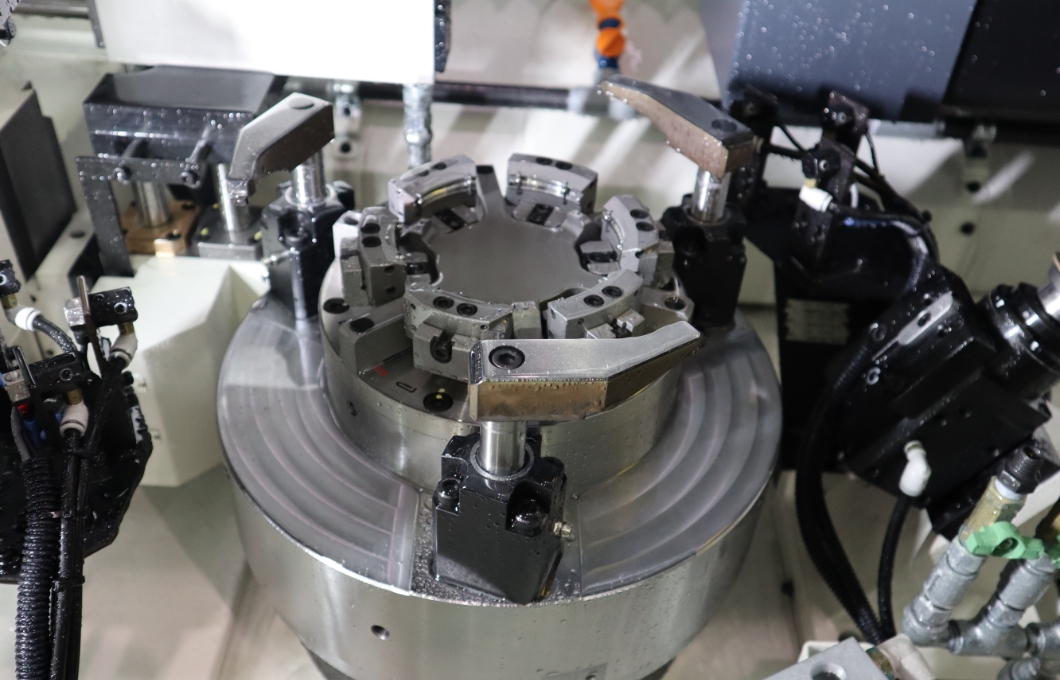 Plenty of options are available such as measurement device, chuck, dresser, coolant system, etc. Based on our own know-hows we developed over the years of experiences, we offer optimal options to solve your problems.
Automation system 
Option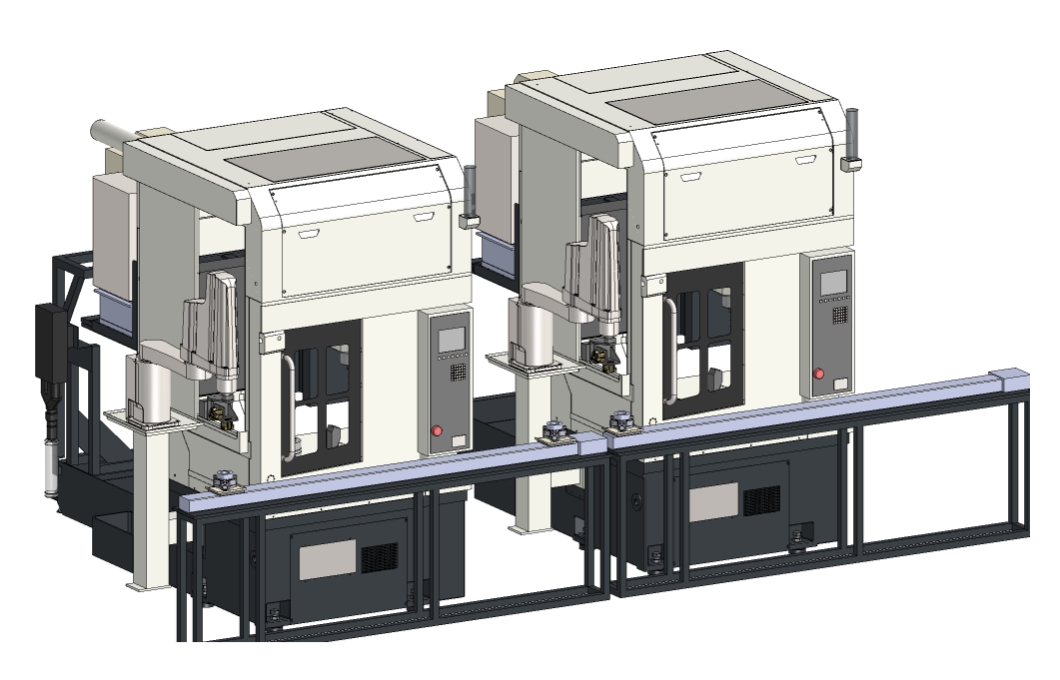 Various automation systems are available to meet your needs, such as connecting multiple machines with a conveyor, or equipping a workpiece stocker with a robot, etc. The whole system is developed by TAIYO KOKI, therefore we are able to provide strong support.
There are members-only contents on this page.
You can download product catalogs if you become a member.
Contact Us
For more information,
please send an inquiry here.