Vertical Multi-process Grinding Machine

CVG-6

Exhibited in showroom

Multi-process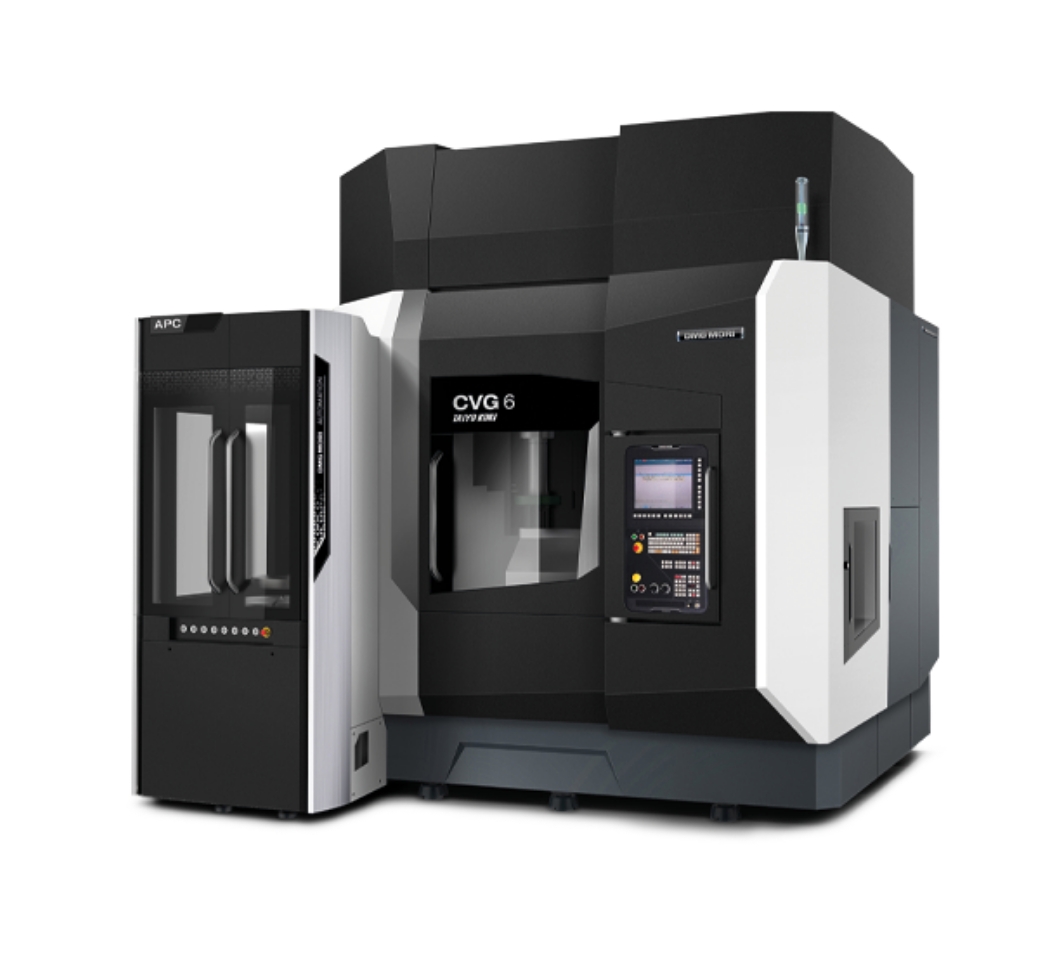 New standard model of vertical grinding machine with a variety of options

Applicable for middle-size workpiece up to max loading weight 500kg(1,102lb), work spindle swing ø650mm(25.5in).
High-accuracy grinding of ID, OD and face enabled by 2-spindle turret structure.
Process innovation by 2-spindle/3-position turret and 6-tool ATC.
Capable of meeting various customer needs such as automation, profile grinding, etc.
User-friendly operation panel equipped with conversational programming software "GriPS Ⅱ" as standard.
Specification
Range of internal grinding diameter
ø50 mm(2.0 in) ~ ø600 mm(23.6 in)

Range of external grinding diameter
~ ø600 mm(23.6 in)

Grinding length
ID 500 mm(19.6 in) / OD 500 mm(19.6 in)

Work spindle swing
ø650 mm(25.5 in)

Workpiece height
550mm [450mm]
(21.6in [17.7in])
※Value in [ ] is APC spec.
Max. loading weight on work table
500kg [400kg]
(1,102lb [881lb])
※Value in [ ] is APC spec.
Grinding spindle rotation speed
9,000min-1 (Int./ATC)
3,000min-1 (Ext.)
Floor space (W×D)
2,950 mm(116.2 in) × 4,460 mm(175.6 in)

Highlights
Process innovation by multi-process grinding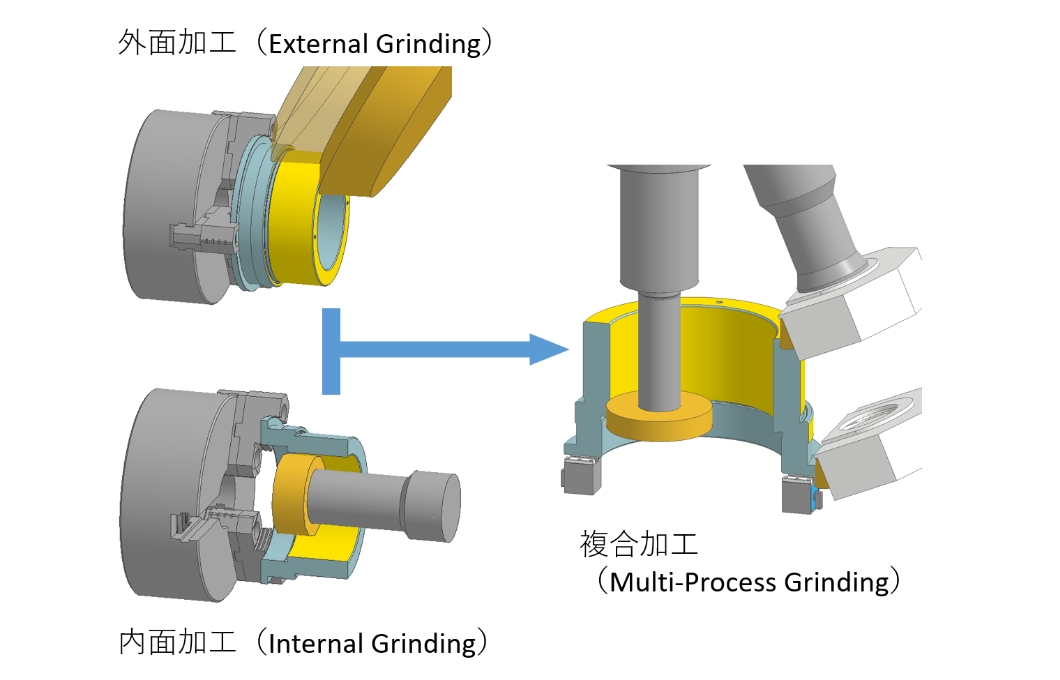 CVG series is equipped with internal and external grinding spindle on 3-position turret as standard to stably provide high grinding performance for various workpieces. Grinding multiple processes in one-time chucking enables reduction of setup change time and cycle time. It also leads to cost cutting by reducing production cost of the fixtures and contribute to productivity improvement.
Significant improvement of productivity with APC system 
Option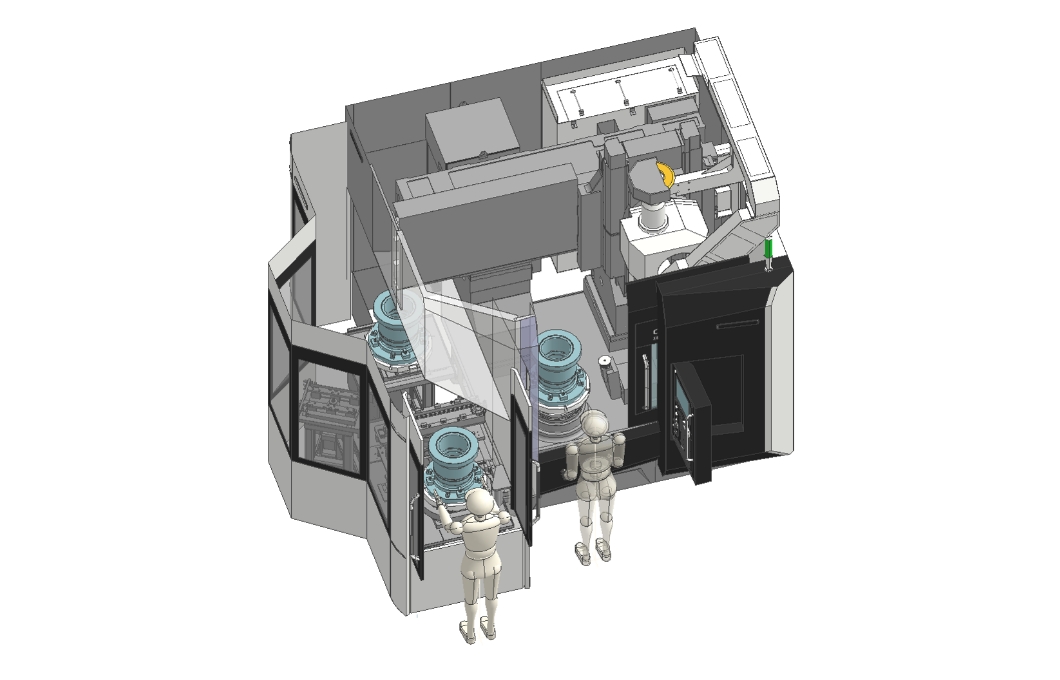 APC (Auto Pallet Change) system allows workpiece change and setup during grinding operation, and enables significant improvement of productivity. By placing APC on the side of the machine, operating area is secured on the front which realizes outstanding space saving and operability equivalent to a stand-alone machine.
Profile grinding with work spindle DD motor 
Option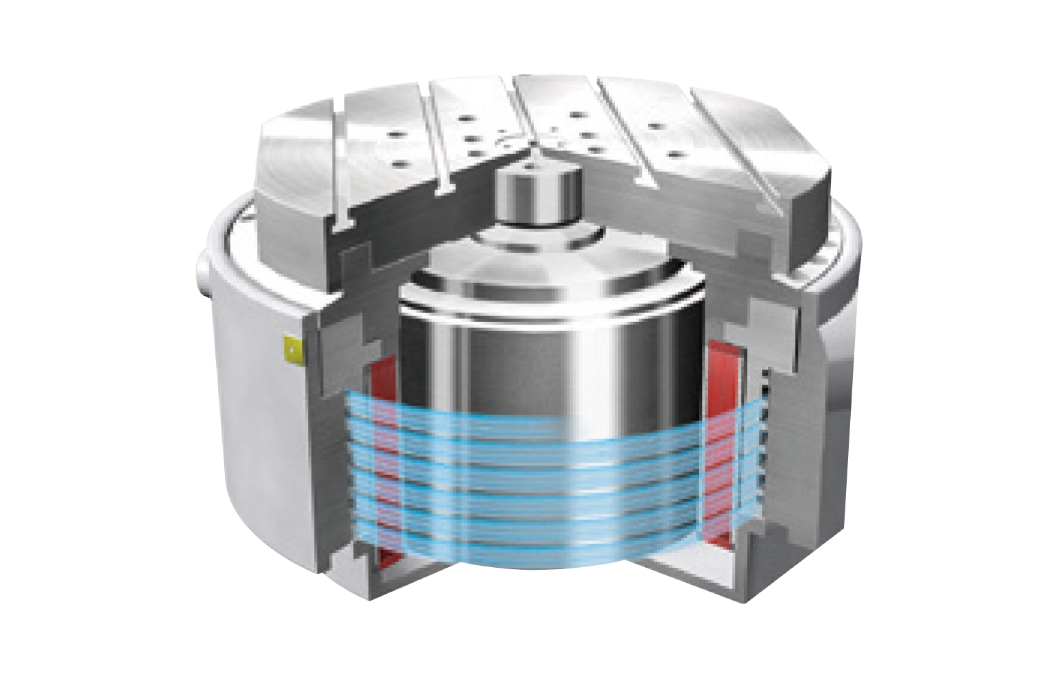 DD (Direct Drive) motor is available as a work spindle option. It enables high-speed and high-accuracy indexing of work table to perform profile grinding such as cam, curvic coupling, etc. DD motor is maintenance-free by having no wearing parts in the driving part which is another big advantage.
There are members-only contents on this page.
You can download product catalogs if you become a member.
Contact Us
For more information,
please send an inquiry here.