Horizontal Internal Grinding Machine

IGH-7NT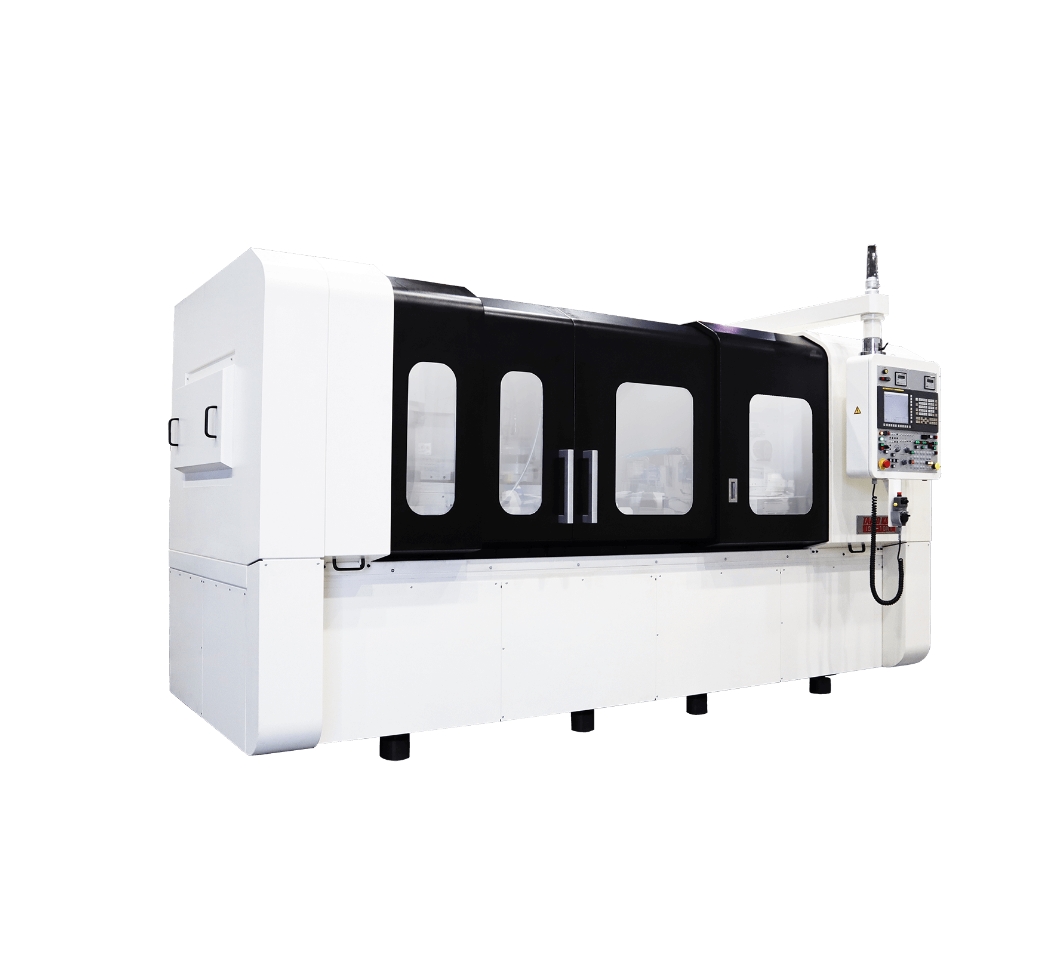 Best-selling horizontal grinding machine

Internal grinding machine equipped with 2 grinding spindles on a turret-type wheelhead, applicable for workpiece length up to 750mm(29.5in).
Continuous automatic grinding of ID, OD, face and taper face in one-time chucking.
Single spindle type with fixed wheelhead (NE-spec.) is also available. (Please refer to IGH series catalog for details of NE-spec.)
NC 3-axis loader is available as an option to meet automation needs.
Specification
Range of internal grinding diameter
ø3 mm(0.12 in) ~ ø200 mm(7.8 in)

Range of external grinding diameter
ø275 mm(10.8 in)
Grinding length
150 mm(5.9 in)
[ OP:450 mm(17.7 in) ]
Workpiece length
750 mm(29.5 in)

Work spindle swing
ø300 mm(11.8 in)
Swivel angle of work table
Front:1°
Back:16°
Grinding spindle rotation speed
45,000min-1 or 75,000min-1 (Int.)
4,400min-1 (Ext.)
Floor space (W×D)
3,500 mm(137.8 in) × 3,100 mm(122.1 in)

Highlights
Swivel function of setting unit 0.0001°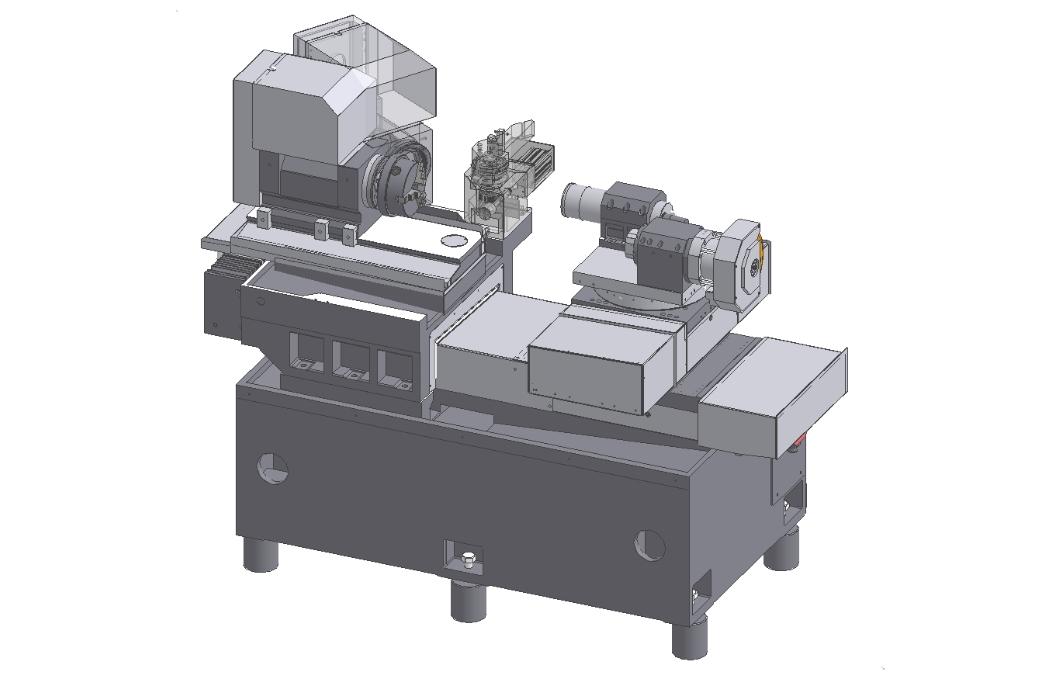 Swivel function is equipped as standard on the headstock with setting unit of 0.0001° by NC command, which achieves taper grinding with high accuracy.
Continuous automatic grinding in one-time chucking
1 each of internal and external grinding spindle is equipped on a turret-type wheelhead (NT-spec.) which enables ID, OD, face and taper grinding in one-time chucking. Also, options such as automatic measurement device and 4-spindle spec. are available for optimal grinding of high-precision spindle for machine tools.
There are members-only contents on this page.
You can download product catalogs if you become a member.
Contact Us
For more information,
please send an inquiry here.