Cylindrical Multi-process Grinding Machine

MGS-5N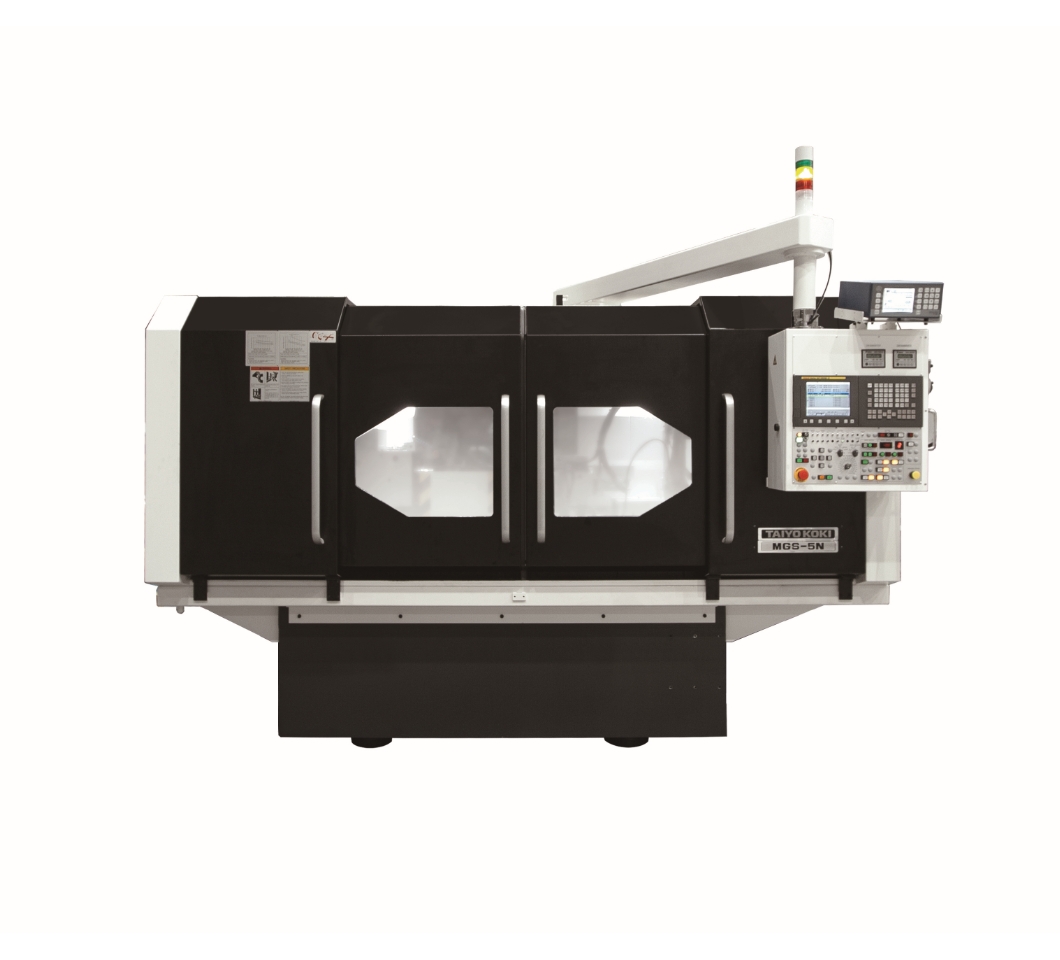 Process integration for multiple process such as ID, OD, face, taper, V-groove and thread

High-rigidity multi-process grinding machine with distance between centers of 500mm(19.6in), equipped with turret-type wheelhead which enables process integration of ID, OD, face, taper, V-groove, thread, etc with high accuracy.
By adding multi-processing capability to conventional cylindrical grinding machine, setup change time is significantly reduced.
NC 3-axis loader is available as an option to meet automation needs.
Specification
Work spindle swing
ø220 mm(8.6 in)

Distance between centers
500 mm(19.6 in)

Center height
150 mm(5.9 in)

Supportable workpiece weight
75 kg(165 lb)

Swivel angle of work table
Front:1°
Back:9°
Grinding wheel dimension
Right: ø455 mm(17.9 in) × 65 mm(2.5 in) × ø152.4 mm(6.0 in)
Left: ø455 mm(17.9 in) × 19 mm(0.7 in) × ø228.6 mm(9.0 in)
Grinding spindle rotation speed
2,000min-1
Floor space (W×D)
3,700 mm(145.7 in) × 2,750 mm(108.3 in)

Highlights
External grinding spindle with hydrostatic bearing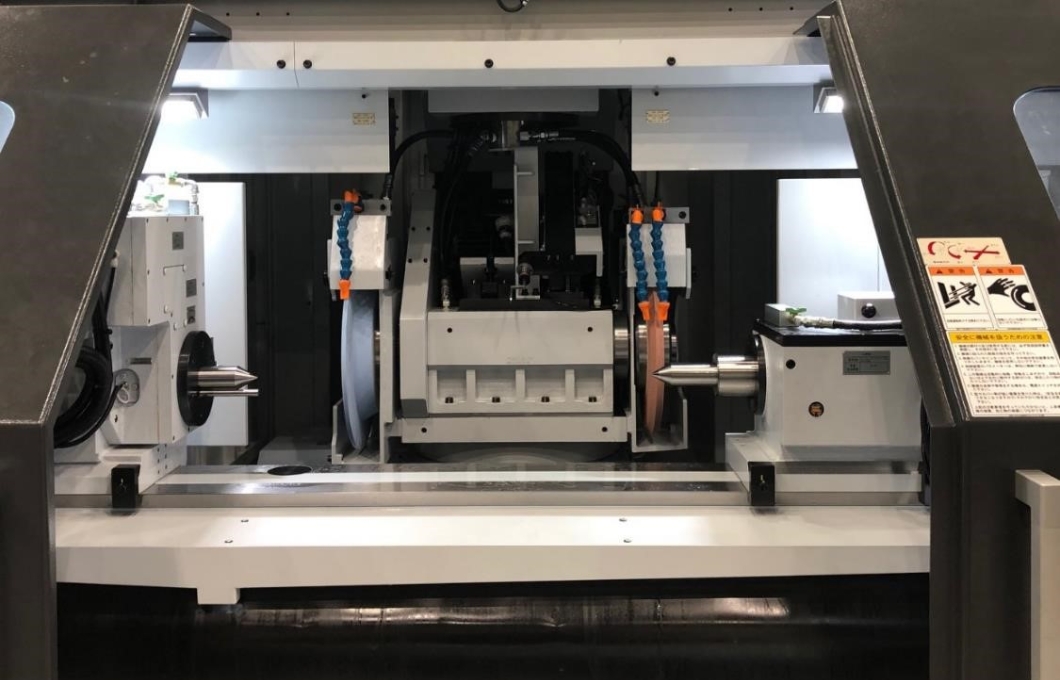 Hydrostatic bearing is adopted for external grinding spindle. Having no metal contact, it provides high rigidity and rotational accuracy from low speed to high speed. Also, the bearing oil with controlled temperature prevents the spindle from generating heat and provides stable workpiece dimensions.
Automation system 
Option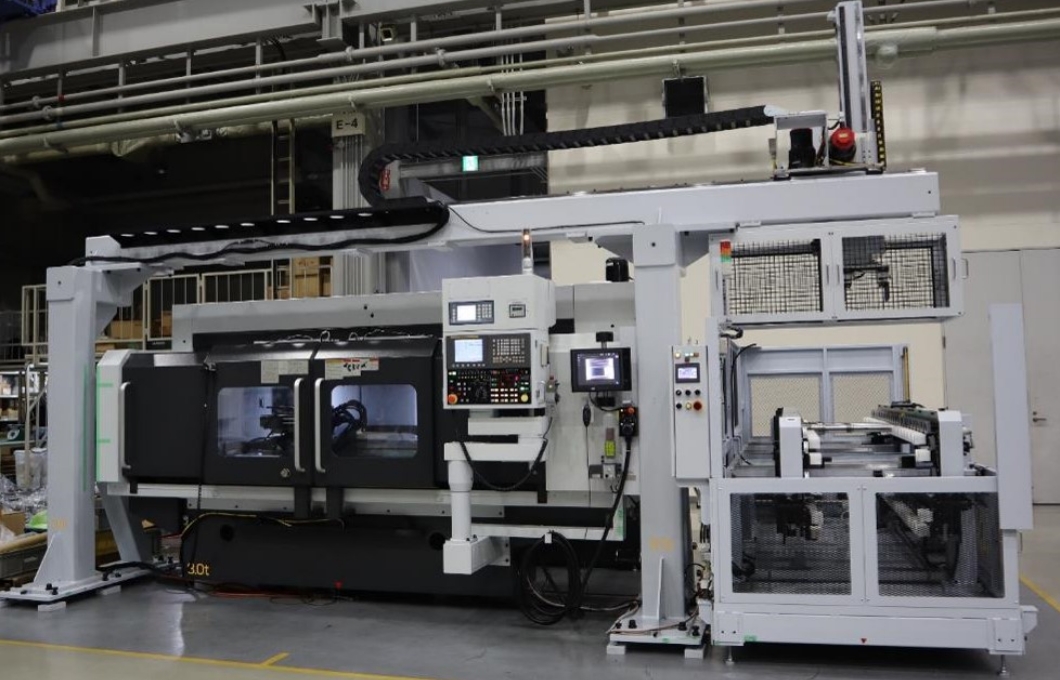 3-axis NC-controlled loader system is available as an option. Position, stroke, etc. can be easily set on NC screen which enables automated mass production. The whole system is developed by TAIYO KOKI, and therefore we are able to provide strong support.
There are members-only contents on this page.
You can download product catalogs if you become a member.
Contact Us
For more information,
please send an inquiry here.